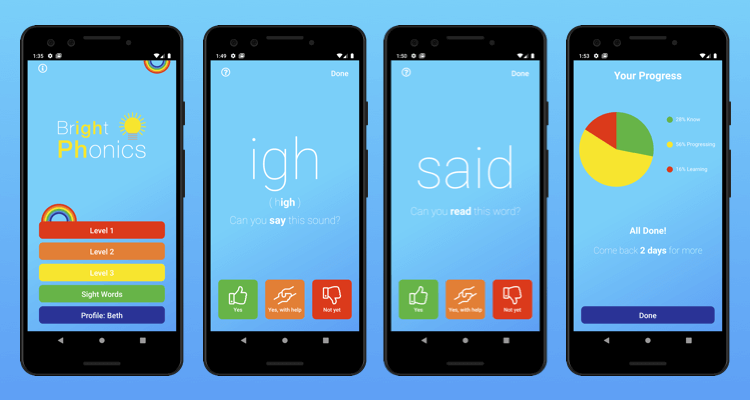 Bright Phonics is now available on Android via the Google Play Store! Now Android users can use Bright Phonics to quickly and easily teach their children phonics and sight words to improve their reading, writing and spelling.
We are also making Bright Phonics free for iPhone, iPad and Android, so if you haven't before now is a great time to give Bright Phonics a try.
Bright Phonics is an educational iPhone, iPad and Android app that enables children to quickly and easily learn phonics and sight words. Bright Phonics learns what your child knows and what they still have to learn. It then customises learning sessions to focus on just the phonics and sight words your child needs to learn, whilst periodically re-enforcing what they already know to get deep and sustained learning.
You can learn more about Bright Phonics at http://www.zero41.com/bright-phonics